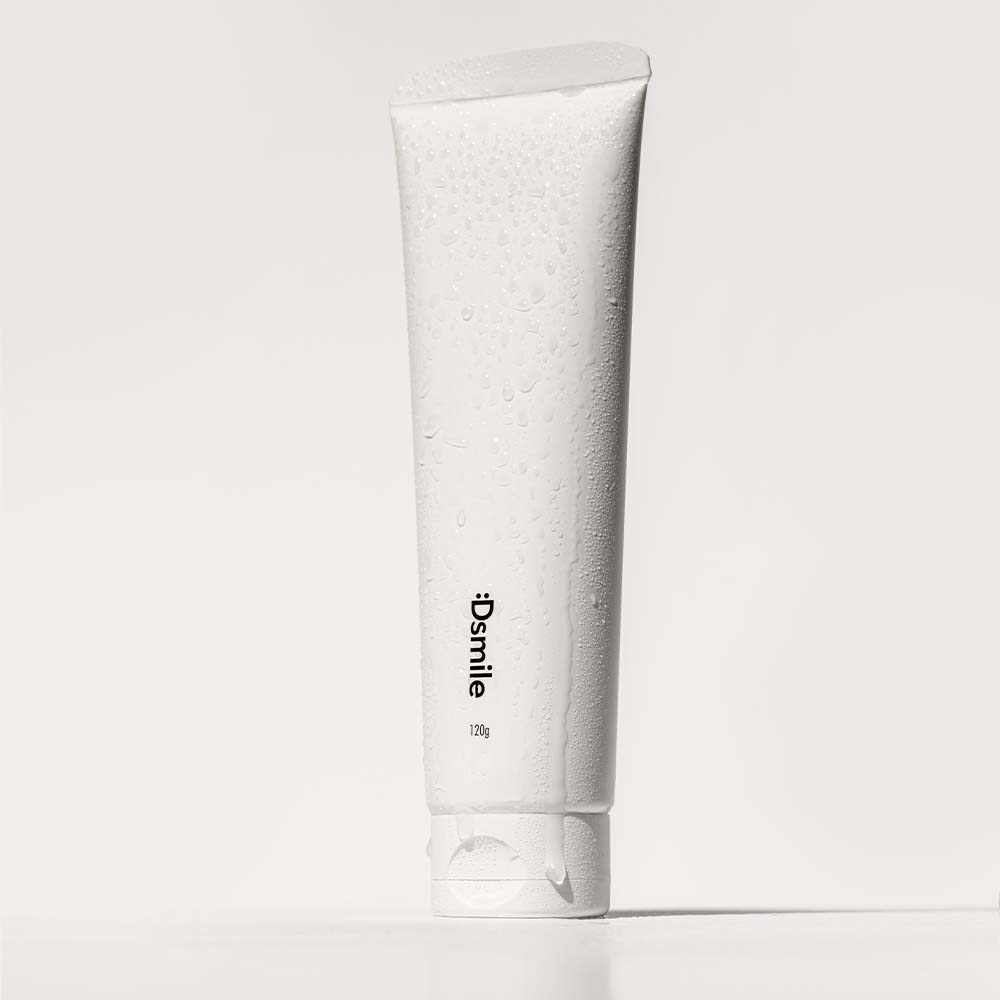 Toothpaste - Original Mint - 120g
About the toothpaste
Our toothpaste was designed and produced in Australia and works as a tooth whitening and as an anti-cavity toothpaste. Dsmile's professionally developed toothpaste formula is made with natural Australian mint oil to keep your breath fresh throughout the day.
Our formula is high in fluoride (1350ppm), SLS free, gluten-free and also vegan.
Recommended for ages 6 years+
Recycle your toothpaste tube
Our toothpaste tubes can be recycled through our Resmile Recycling Program (see link).  
https://dsmile.com/pages/recycling
$12.00 AUD
---
Remove your toothbrush head from the biodegradable packaging.
Wet the toothbrush bristles under the tap.
Place a pea size amount of Dsmile toothpaste onto the toothbrush head.
Gently brush the teeth and gums for 2 minutes, ensuring you reach the outsides, insides and chewing surfaces of the teeth.
Scrape your tongue softly with the reverse of the toothbrush head to remove any plaque.
Spit out excess toothpaste.
Aqua, Sorbitol, Hydrated Silica, Xylitol, Glycerin, Cocamidopropyl Betaine, Tetrapotassium Pyrophosphate, PVM/MA Copolymer, Xanthan Gum, Sodium Fluoride (1350 ppm), Titanium Dioxide, Saccharin Sodium, Potassium Hydroxide
Try our other Dsmile Products
Reviews