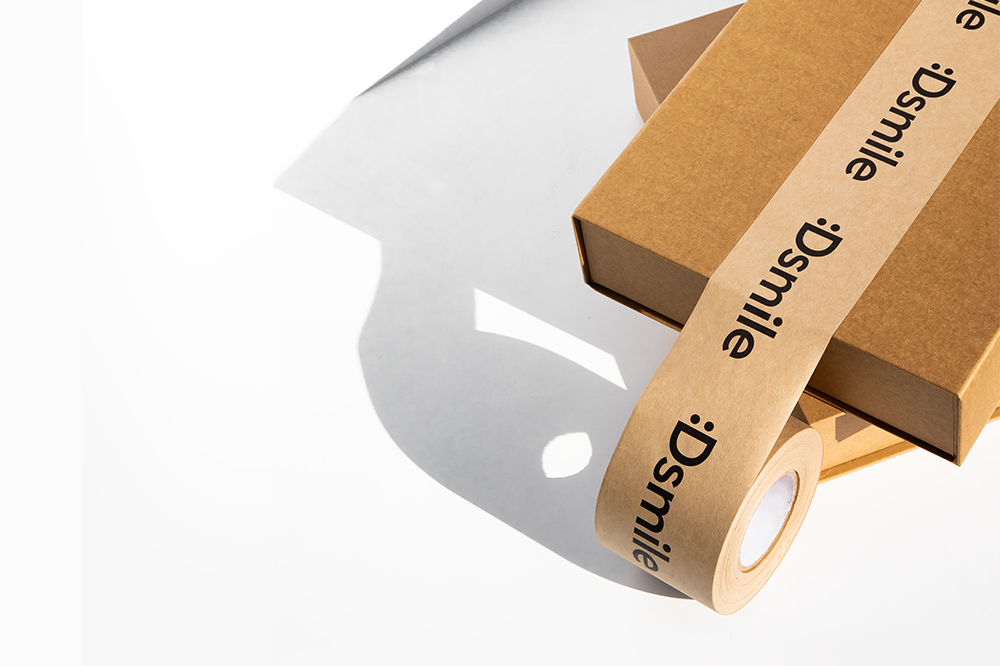 Our Sustainability Commitment
In today's world, sustainability is no longer a 'nice to do'. 
It's not an afterthought, a fleeting trend or a cute touch. Social and environmental responsibility has become an intrinsic part of doing business. And as consumers, we're demanding more, demanding better - and rightly so. 
At Dsmile, our 3-step subscription of brush, floss and rinse is reshaping dental care in Australia. You're subscribing to healthier outcomes for your smile and the environment.
From the very beginning, sustainability has driven Dsmile's decision-making. But like many of us, we're still learning, improving and evolving. We're always looking for ways to make our future and your smile brighter. 
The Dsmile Commitment to Reduce, Reuse, Recycle
We're not blinded to our environmental impact; we create products, use resources, benefit from the postal system and rent office space. We believe acknowledging our impact is just as important as acknowledging our wins.
We like to think of it as Environmentally Kind; making small, conscious decisions that add up to a big difference. 
From the outset, we engaged Life Cycle Assessment Certified Practitioners and environmental consultants to guide our decision making, allowing us to make informed choices about product materials, ingredients and packaging. As a result, we avoid unnecessary packaging, reduce weight to create lighter freight volumes and make use of refill kits.
The result? Beautifully crafted, clinically proven, long-lasting and environmentally kind products. 
So, let's break it down… 
Detachable Toothbrush
In our research, we found the problem with traditional toothbrush products is that consumers throw away the whole item, when it's only the brush head that needs replacing. 
Enter, detachable brush heads. 
Our detachable toothbrush head results in less waste than traditional alternatives. Simply change the toothbrush head at 3 months and reuse the handle indefinitely. A simple change, made easy.   
Our toothbrush also comes in a biodegradable pouch, which reduces unnecessary plastic, cardboard and weight.
Toothpaste
Our Mint Leaf Extract Toothpaste is made in Melbourne, packaged in a beautiful tube made from 30% recycled materials. It's the kind of tube you'll want to keep on display in your bathroom. 
We're also working toward future strategies to encourage reusable caps for subscribers, reducing a small amount of plastic with each tube. Every bit counts.  
Our toothpaste is also vegan, SLS Free, sugar-free and gluten-free.
Refillable Floss
Our 50m floss lasts up to 3 months when used by one person. 
Our floss container is reusable, so our subscribers can keep it indefinitely and add a new floss reel every 3 months. How easy is that? 
Mouthwash Concentrate
Don't like wasting water? Neither do we. 
That's why we developed our mouthwash concentrate - a 20ml concentrate bottle that's equal to 6 x 250ml bottles of traditional mouthwash, reducing unnecessary plastic and weight. Plus, less manufacturing means less nasty stuff in the air. Win, win. 
And the best part is you can mix your concentrate to your liking depending on whether you like a strong or subtle minty fresh flavour. 
Dental Products Worth Smiling For
We believe sustainability is a journey, not a final destination or box to tick off. 
At Dsmile, we're making small changes today, yet still striving to do better tomorrow.  
Beyond our environmental commitment, we also have a social commitment to help families and communities experience better dental health and wellbeing through simple, cost-effective and beautiful products. 
We're proud that every Dsmile kit results in less plastic in landfill and the ocean - and more beautiful products on display in bathrooms everywhere.
If you're committed to being environmentally kind while fostering better oral health outcomes, Subscribe to Dsmile today and turn your routine into a ritual.  
When you subscribe, you'll receive your first Dsmile kit containing a toothbrush, mouthwash, floss and toothpaste. The kit is replenished every 3 months, creating better dental health and brighter smiles. 
---